Herrerias de Rio Madera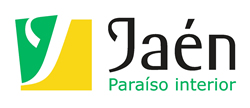 Imagine a 1600-acre private estate hidden deep in one of Western Europe's finest areas of wilderness, where high mountains and sweeping pine forests surround a spectacular valley.
This is Las Herrerias de Rio Madera, a working estate set in the Natural Park of the Sierras of Cazorla, Segura and Las Villas.
This vast mountainous park covering 214,000 hectares and forming the second largest
forested area in Europe, is situated in the north-eastern
Andalucia region of Spain.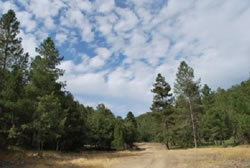 Through a careful management programme, the estate ensures the protection of its wonderful natural environment, which is home to a great variety of indigenous wildlife.
The wide diversity of species in the Natural Park – some of which are protected - range from the tiny and exquisite 'viola cazorliense' (Cazorla violet) to wild boar, eagles, vultures, mountain goats, wild cats and deer.
For the visitor, the estate offers the very large, superbly restored 100 year-old farmhouse, el Cortijo de Rio Madera; completely rebuilt, and traditionally but very comfortably furnished. The Cortijo sleeps 14 people, has its own swimming-pool, and is set in a wide and beautiful valley within the estate. The Cortijo is now available for self-catering rental with additional services available.
The breathtaking scenery and year-round sunshine make the perfect combination for an unforgettable holiday, with on-site activities including animal observation from a tree hide, bird-watching, nature trails, and many miles of forest and mountain tracks for both walking and mountain biking.
Hunting is available during the main season from October to February. There is a wide assortment of outdoor pursuits available within easy driving distance; from fishing and pony-trekking to more high-adrenaline activities such as rafting, kayaking, zip-lining, abseiling, paragliding, paramotoring and flying. Check our photo gallery